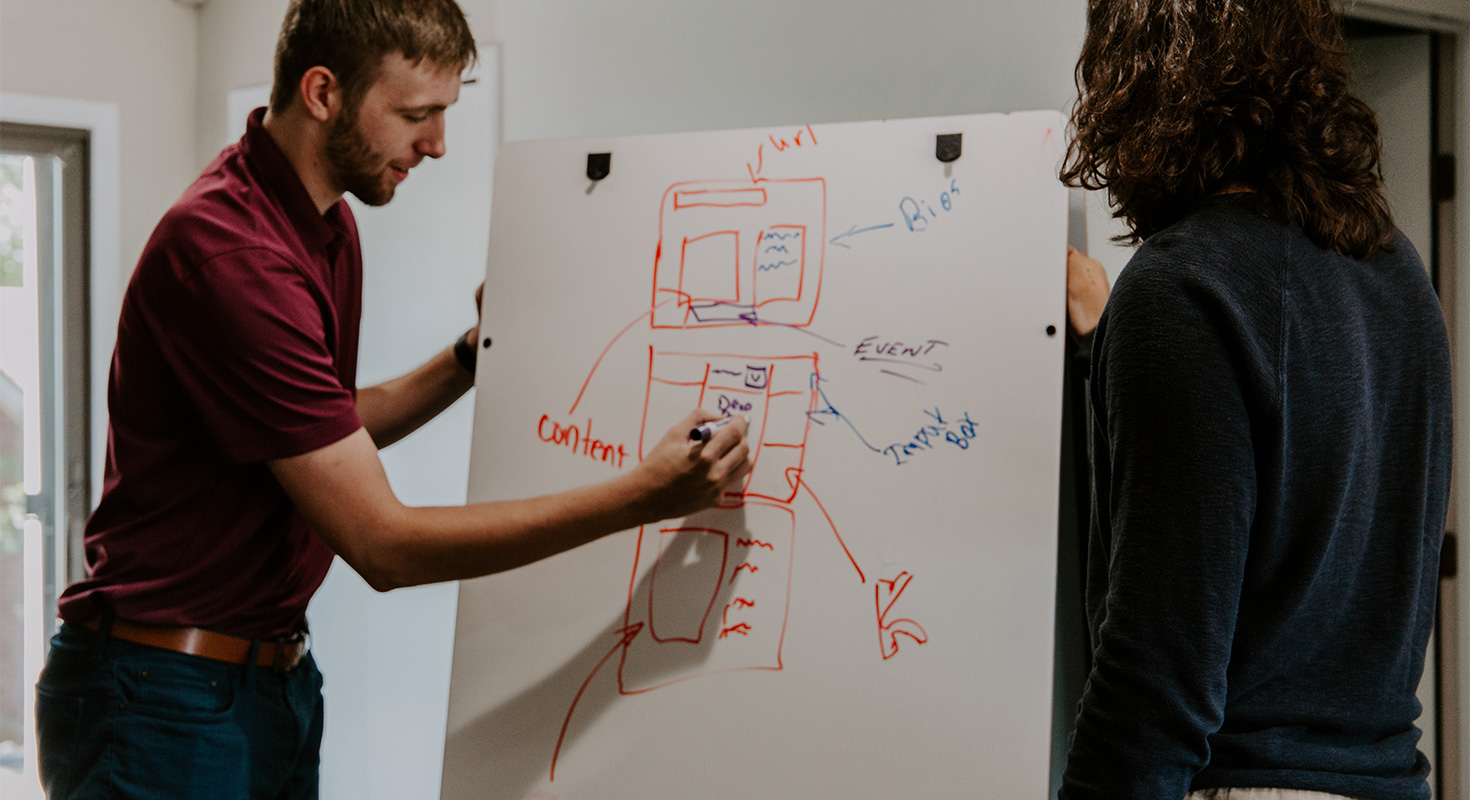 Employee App Expectations
Digitalization and apps make everything possible! The talk is of increased productivity, permanent accessibility and other impressive statements. But these high expectations cannot always be met. All these goals can be achieved through digital approaches. However, this does not just simply happen, for example, by introducing an employee app.
As in other areas, you have to think about what your app should achieve. What purpose should your employee app serve? Do some research and find out what the focus should be. Because you can only achieve a goal effectively, if you clearly define it.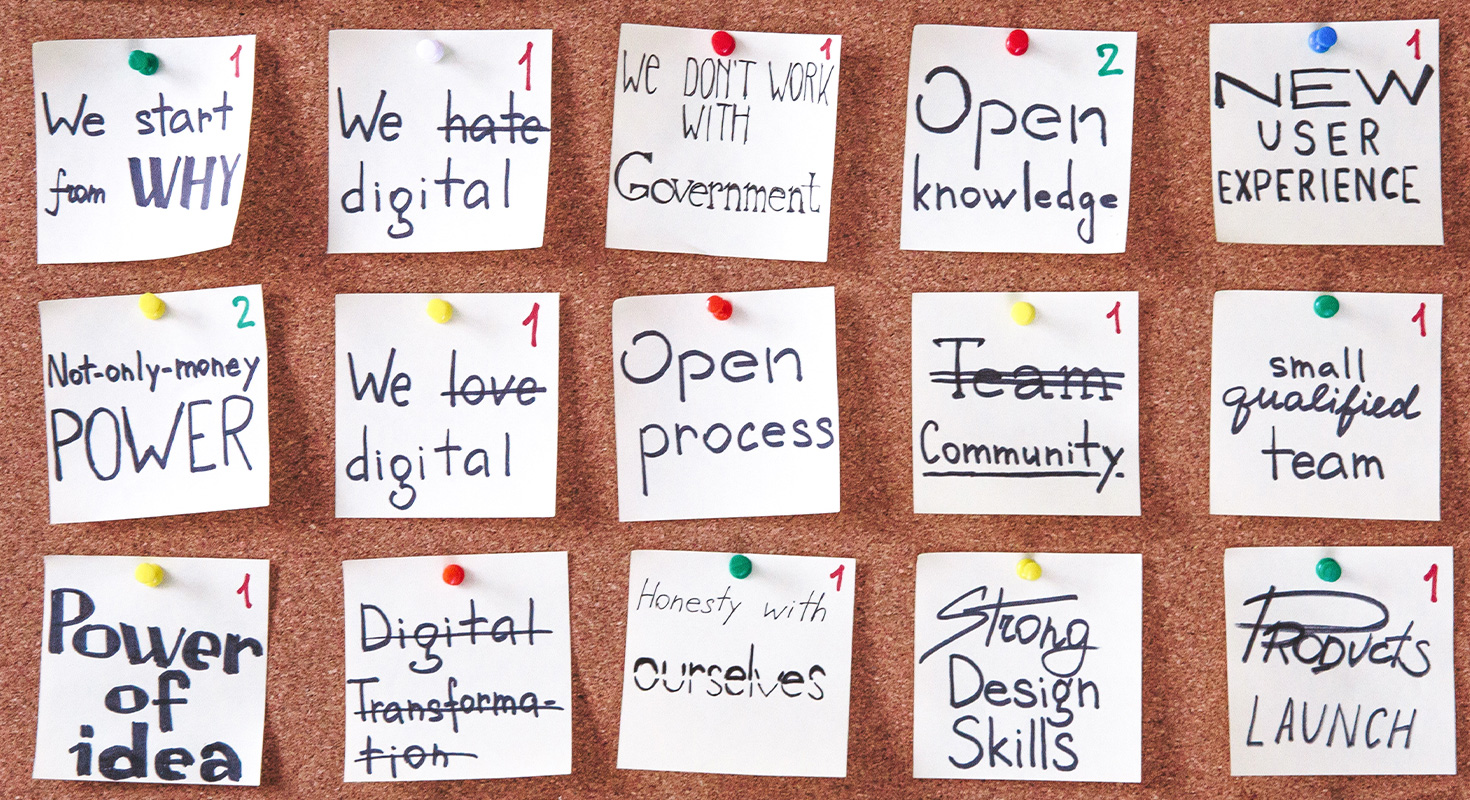 ---
Setting Focus Areas
An employee app can basically do everything. But you should not try to implement everything at once. Start your own analysis and find out where you want to focus first. For example, discover productivity deficits or where the demand for digitization is greatest. Examples of this could be as follows:
Promoting staff communication
Interconnection of company locations
Improved collaboration
Feedback gathering
Once you have found out what you would like to focus on and what goal you want to pursue, the next question is how to reach this goal. Depending on the complexity or other factors, the best way to achieve this depends on which measures are used. Once you have reached a goal, you can work your way step by step through other focus topics.
Goal Pursuit
Take the researched focus point and set an emphasis on the fulfillment of a single goal. For this, as in other business areas, you must first develop a strategy. If necessary, this is divided into phases that specify when or which measures are to be taken.
Pursue the set strategy consistently and emphatically with the given resources. Results are not always immediately apparent. Depending on the target group, for example, the adaptation of the employee app can take time. It would be helpful to launch a campaign to promote the use of your app in order to get as many members of your workforce on board as possible.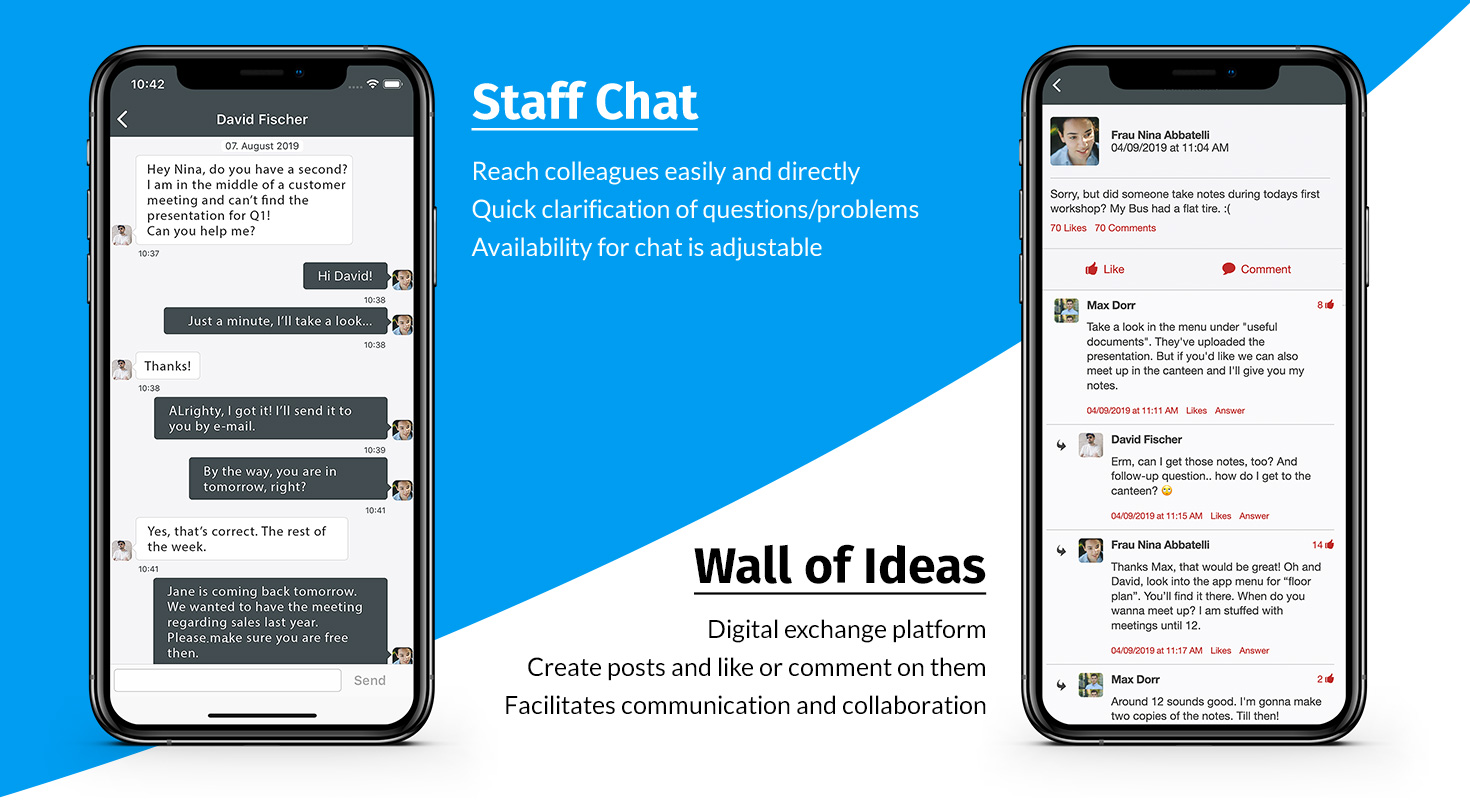 ---
Example – Promoting Staff Communication
As a concrete example, we assume that your focus is on promoting communication. You would like your employees to exchange more information with each other. Many of our employee app features are suited for this.
Introduce a staff chat! Here users can exchange information directly with each other. Provide lists of persons for the respective department, so people can find each other. Or colleagues scan their personal QR codes to start a chat.
Another way for the exchange within departments would be a group chat. This can be realized for departments or projects. Participants can then post messages or pictures and comment on them. This way, questions can be quickly clarified or group discussion on different topics can be initiated.
Create lists for specific groups of people, such as the works council, company doctor or IT support. The purpose behind this is to make it easier for your employees to reach contact persons in the company and to clarify problems or questions quickly and easily. The contact is made via chat, e-mail or forms. The respective implementation is up to you.
You can also encourage employees to become more involved in the company's activities. The basis for this is that you, as a company, are involved in the process yourself. Initiate certain topics as a basis for discussion or launch campaigns such as selfie challenges or "pet of the month".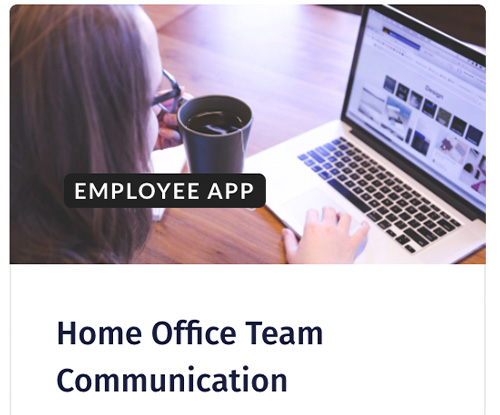 To Blog Post – Home Office Team Communication
Depending on the objectives you pursue, there are many different ways to implement them. That is why it is important to find a focal point. From this you derive individual measures, which you plan and consistently pursue.
---
Find more information about our employee app on our Homepage. Or contact us for a consultation under sales@plazz.ag.