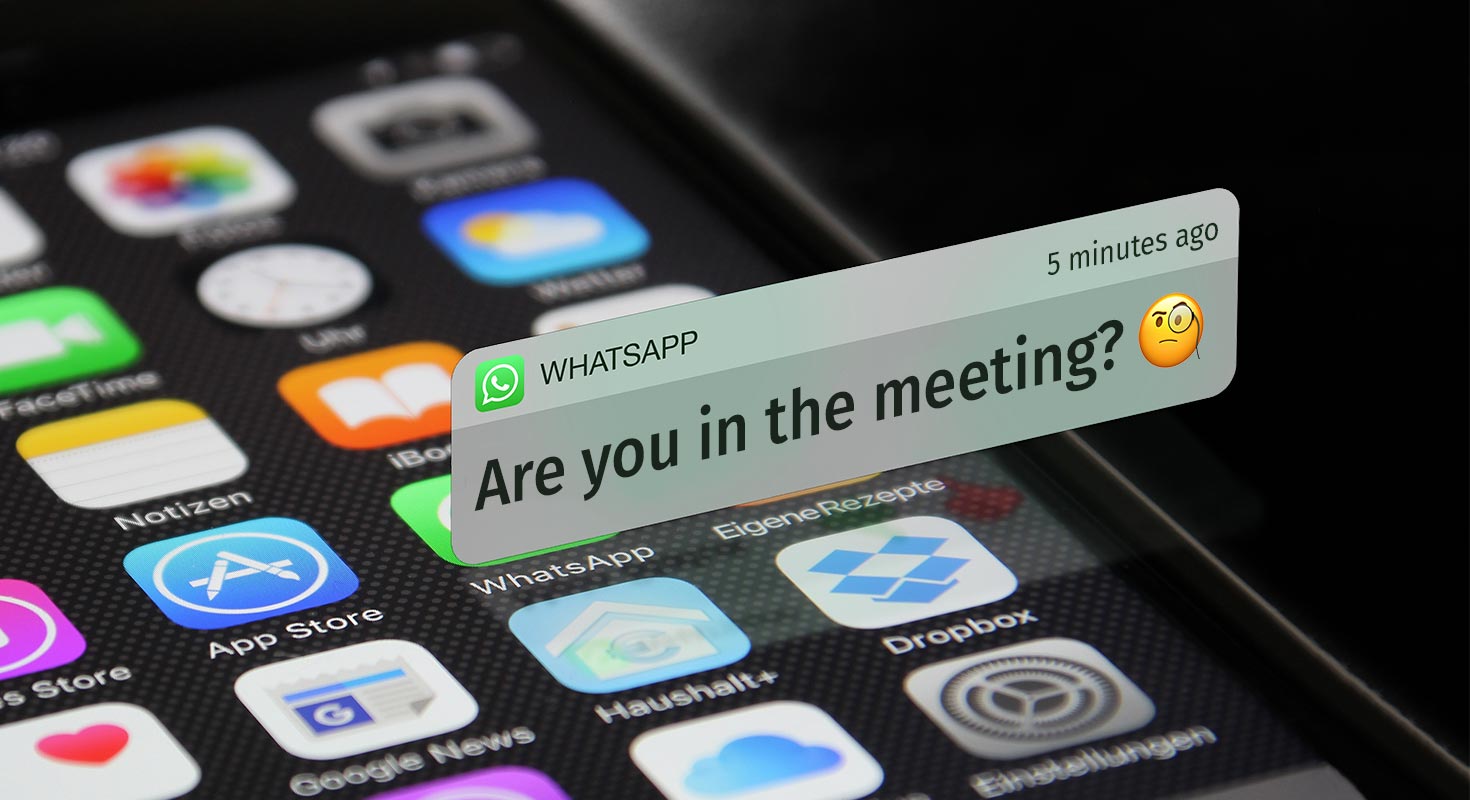 Risks of WhatsApp In Corporate Use
Anyone who opens WhatsApp on their smartphone these days is greeted by an overlay: "WhatsApp is updating its terms of use …"
A passage according to which certain account information and usage data will also be transferred to other Facebook services in the future is causing criticism. Numerous critics, including Tesla CEO Elon Musk, suggest switching to encrypted business apps for internal communication and radically banning WhatsApp in a corporate context.
The Situation
In many organizations, a large part of the workforce is made up of mobile employees or increasingly works remotely, for example in a home office – in fact, in Corona times this is the case for the majority of employees. Employees often lack adequate solutions for exchanging information with colleagues quickly and quickly. Therefore, unauthorized apps, such as WhatsApp, are often used – this is the widespread reality.
WhatsApp groups are certainly a valuable tool in a private environment. But even if we disregard the data security aspects and dangers in corporate use of WhatsApp, we see that Whatsapp can only be used to organize small teams anyway, and only to a very limited extent.
When there are more than 10 employees, working with WhatsApp starts to become critical and cause damage. The more employees in the company, the more heterogeneous their interests and personalities. What some consider relevant and important, others find irrelevant and not important at all. It quickly happens that employees lose interest under the information overload of WhatsApp messages on their smartphones and become annoyed.
Employees often ask themselves: What is still relevant for me here, what do I have to read exactly? It becomes exhausting for them to filter out the relevant news for themselves and this usually ensures that a significant proportion of employees withdraw from the medium. That's why companies are well advised to address this issue with the highest priority and ideally use an app created for corporate communications. In this way, you also avoid the potential and unforeseen risks of a self-developing communication culture via unauthorized apps.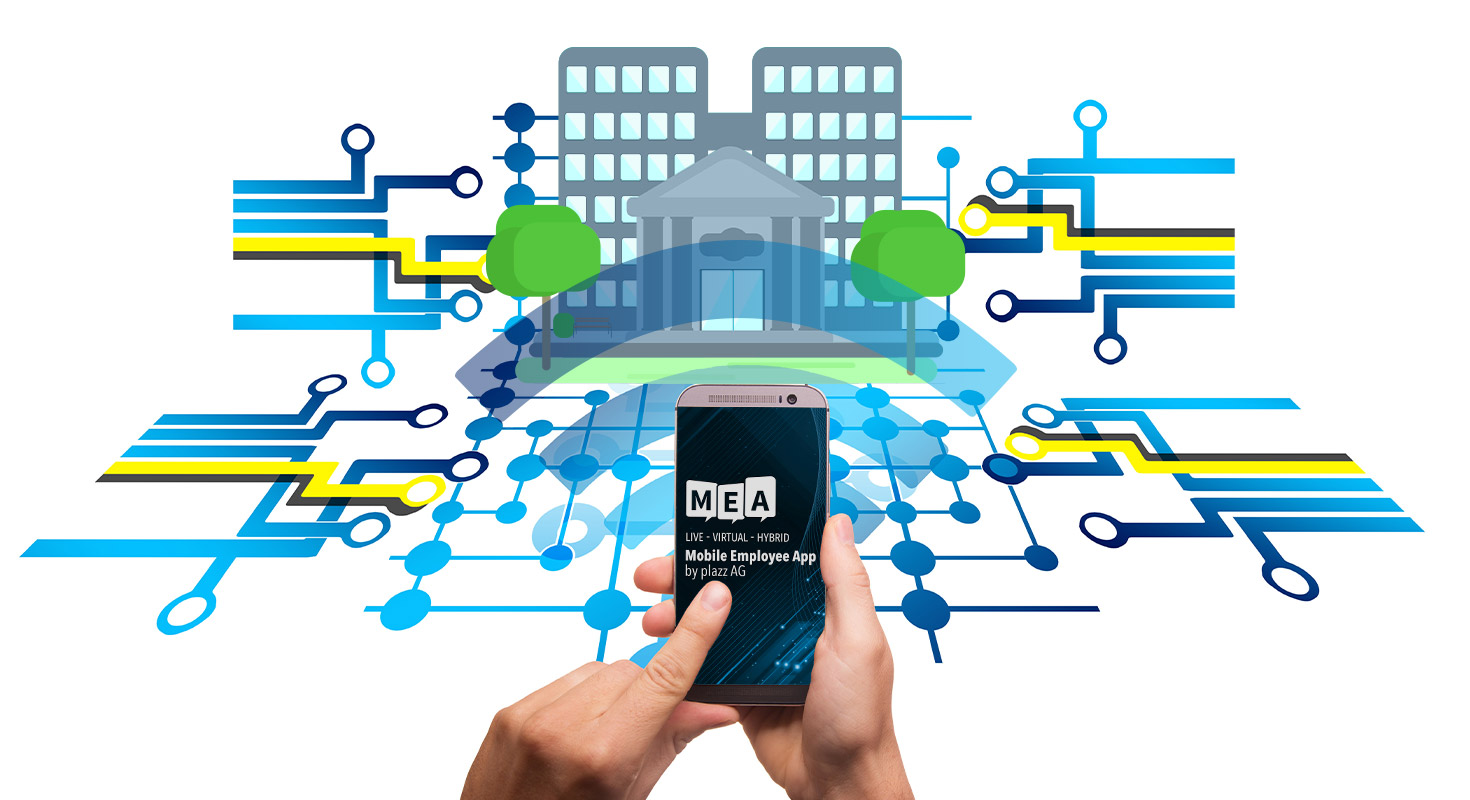 ---
The Integration Of An Official Employee app
Regardless of the strategy a company pursues for its IT infrastructure, it should always strive for the highest level of security. Only if the data generated in an employee app is hosted in an ISO 27001-certified data center located in Germany and encrypted according to modern standards are IT administrators on the safe side. German providers in particular ensure that the strict regulations of the GDPR and the Federal Data Protection Act are applied.
If IT administrators opt for solutions from foreign companies or their subsidiaries, this is not the case. It is just as important to subject the application to regular audits, including penetration tests and vulnerability analyses, so as not to give cyber-attacks a chance.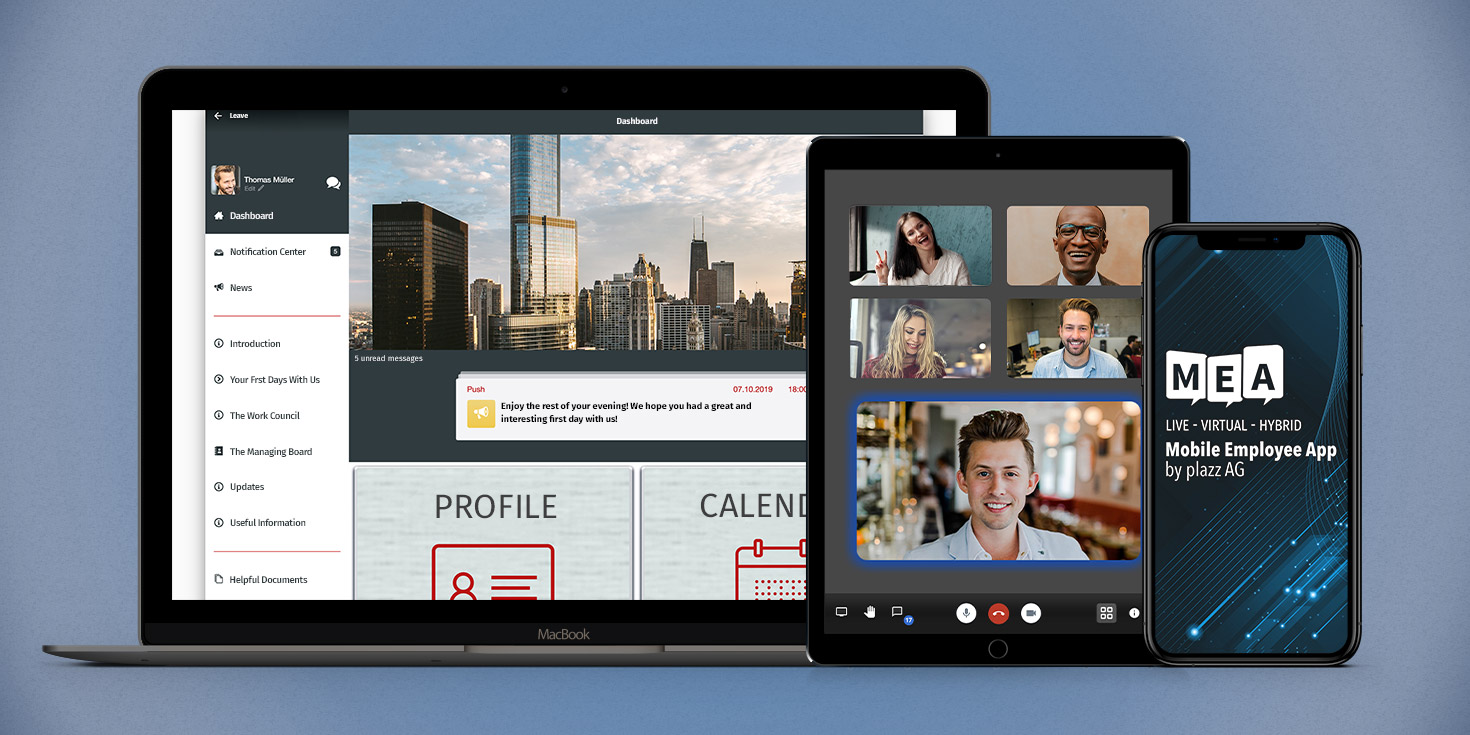 ---
Official Employee App Through plazz AG's SaaS Solution
A fully integrated communication solution – in the form of an employee app – enables holistic internal and external communication with employees or even other groups such as sales partners, service providers or partner companies. plazz AG operates a variety of different apps for 15 DAX corporations. Be it as an event app or as an employee app, but always as cloud-based software as a service.
Numerous audits, such as the current TISAX from the German Cybersecurity Organization, testify to the high standards of data protection and data security.
Talk to our sales team if you are interested in a secure and GDPR compliant employee app. Read also our accompanying article about the implementation of an employee app in only 8 weeks.
---
More information about plazz AG can be found on our corporate homepage or our product pages mobile-event-app.com and mobile-employee-app.com.
Please contact our sales team, if you have any questions regarding an offer or personal consultation.