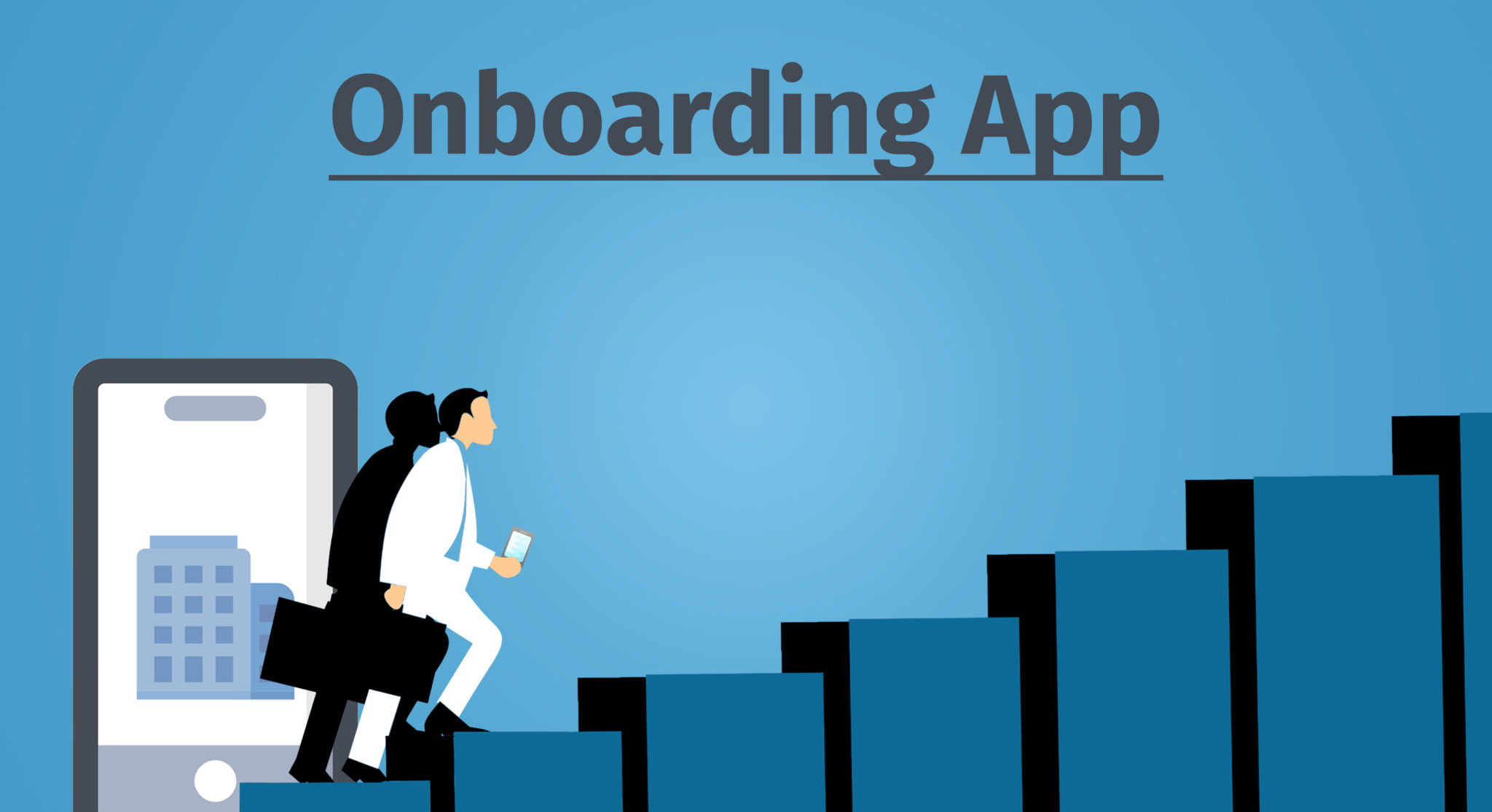 Why invest at all?
Especially in times of a shortage of skilled workers, companies invest a lot of resources, being it money, time or creativity in the acquisition of new employees. In the field of recruiting, the latest media and technical possibilities are used to identify, approach and recruit colleagues.
However, these sophisticated methods often end from the moment of signing the employment contract. Studies show that the quality of the onboarding process is one of the key factors that determine whether an employee remains with the company after their probationary period. This, in turn, means that a new focus must be place on the onboarding of employees and that sophistication must also arise in these processes. Digitalization offers enormous opportunities here.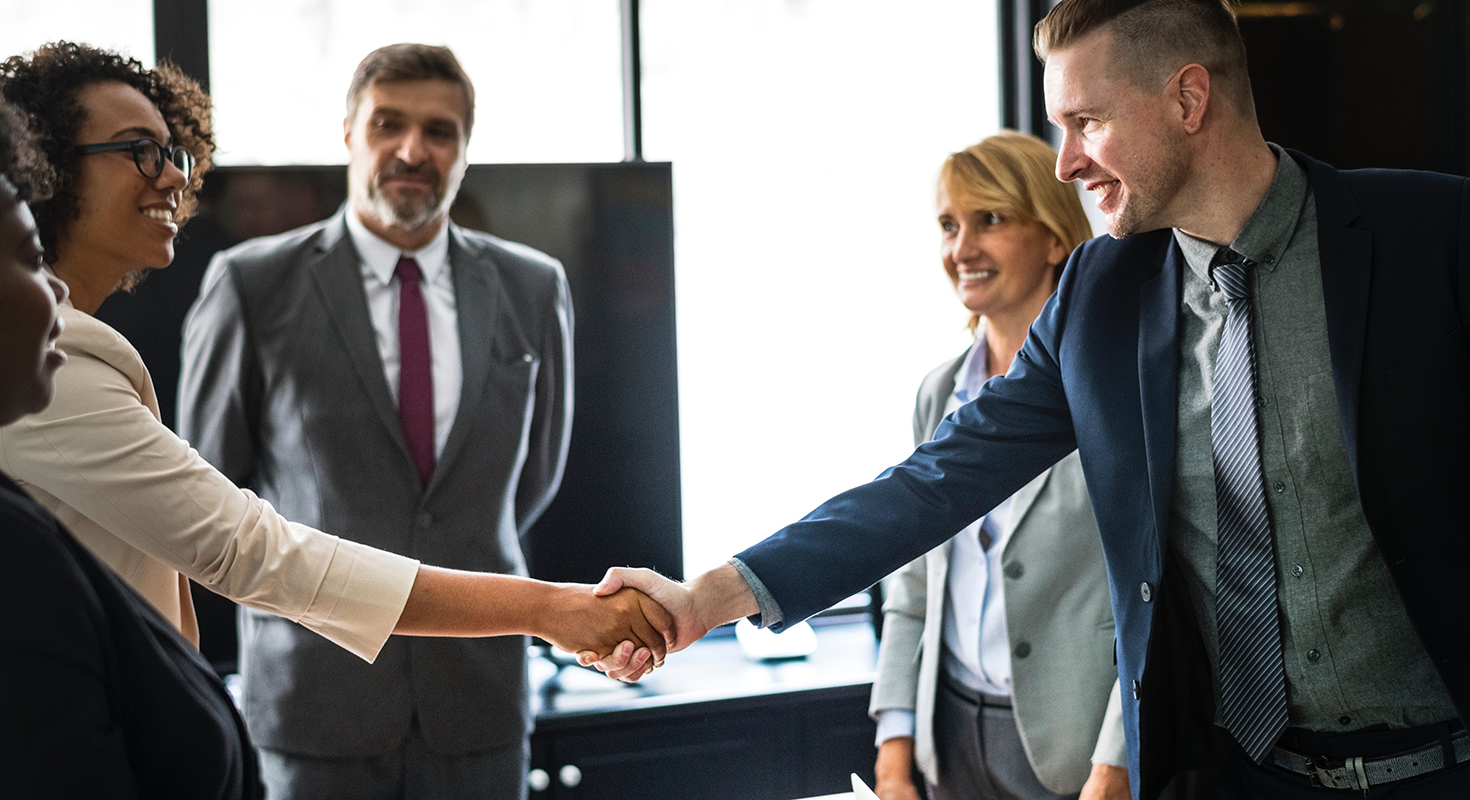 ---
Are Onboarding Apps Even Used?
Simply providing a mobile application for onboarding new employees does not guarantee them downloading and using the application. As with all digital tools, it is intuitiveness and content that creates value for the end user.
Generating involvement is essential for the successful deployment of an onboarding app. The application should be less of a medium for storing and providing aggregated, familiar content, like PowerPoint presentations and videos. Rather, it should be used to stimulate participation through checklists, individual agendas and possibilities to give feedback. By means of such content, you involve your employees more effectively and sustainably.
How Is An Onboarding-App Helping Employees?
The integration of the employee into the company and the involvement in their tasks and company processes is the most important component of successful onboarding. Within a very short time, the employee receives first information about the company, his job, his tasks, his colleagues and his working environment. This flood of information will probably overwhelm them.
It is precisely this flooding that needs to be channelled, bundled and filtered in order to present individual pieces of information in a transparent and clear manner. An onboarding app supports this task by providing employees with exactly the information they need at the right time. Through the applications, the necessary information is always available and specifically tailored to them.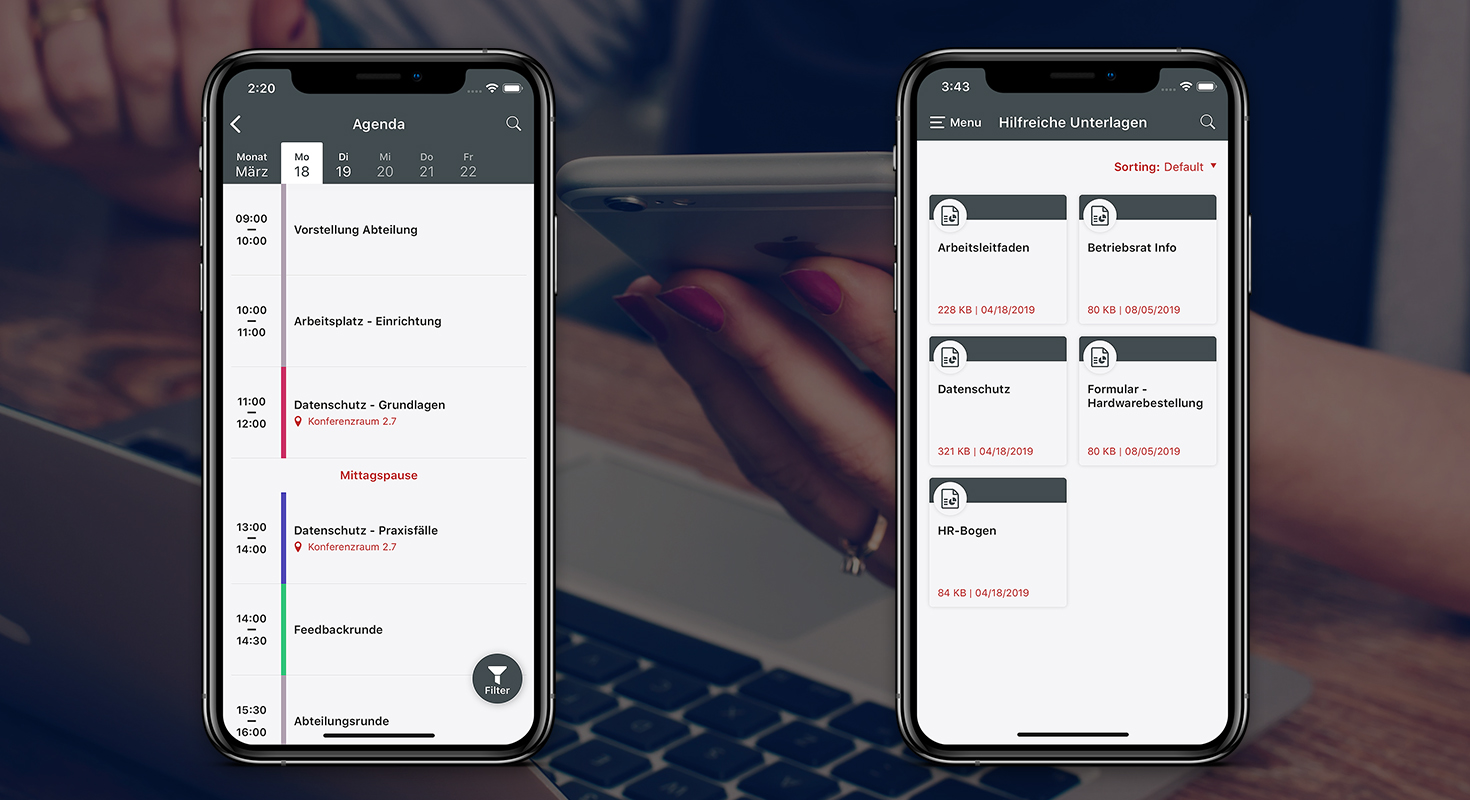 ---
How Is An Onboarding-App Helping Companies?
An important factor for the company is to be able to quickly deploy employees and at the same time to communicate its knowledge. Such knowledge is usually very extensive and constantly changing due to dynamic conditions.
Thanks to the flexibility of mobile apps, dynamic content can be quickly changed and adapted to new conditions. This means that the team, that maintains the onboarding process, is always in a position to act without incurring high costs for reprints for example. In addition, the external image of the company will look better when the onboarding is realized digitally via an app. In this way, you present a positive image to other applicants on the market.
However, the most important point is the satisfaction of your new employees, which is generated by using a modern and appealing app. The content is permanently available and can be adapted precisely and flexibly to current needs. The app is tailored to the position of the new employee and their specific knowledge.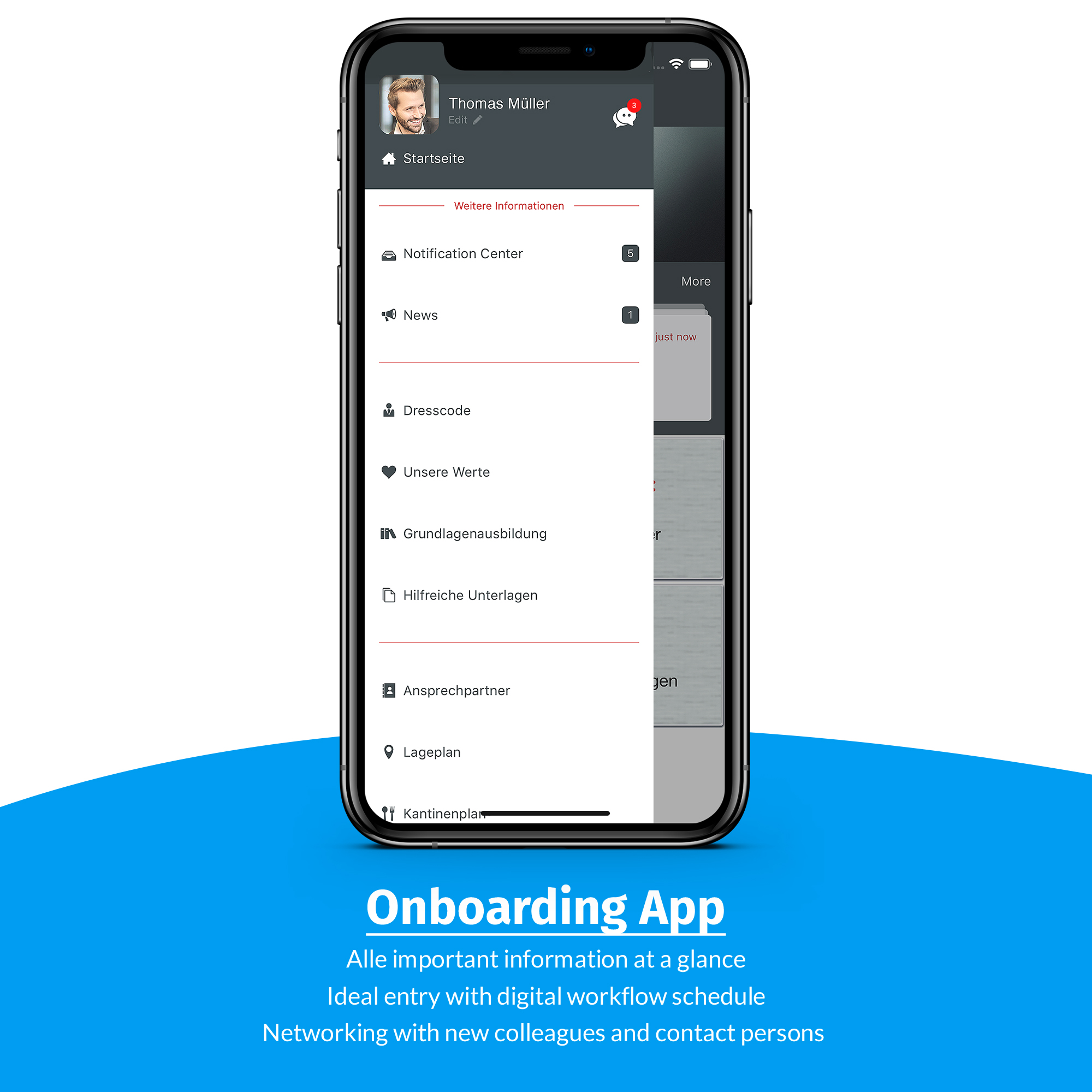 ---
How Do I Optimize An Onboarding App?
1. Shortening of Entry
An easy and quick entry applies to both the application and also the company. Make it easy for the user to get into the app with single-sign-on and enable a quick entry into the information and knowledge world of your company.
‌
2. Positive Company Culture And Appreciation
"Welcome to the team", which employee is not happy when he is welcomed by his new colleagues this way. The culture in the company plays an important role in this and should also be reflected in the application. This way you can convey appreciation and acceptance to your employees. This leads to a higher motivation in the long run.
‌
3. Setting Goals
Without goals, success cannot be measured. Define what you want to achieve with the onboarding app and measure success. For example, by conducting surveys with new employees after they have completed the onboarding process. This way, you involve your employees during app usage, but you also receive helpful feedback regarding the further development of the app and its content.
‌
4. Promote Networking
Tasks are becoming more complex and the interdisciplinary work and collaboration of different teams and departments is a central component for corporate success. Therefore, it is important to promote the exchange between colleagues and the development of internal networks. It is precisely this culture that should be encouraged and lived by new employees. Support the active development of internal networks within your company.
---
Find more information about our employee app on our Homepage. Or contact us for a consultation under sales@plazz.ag.